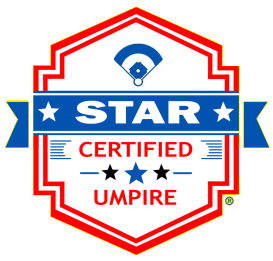 Become a Star Certified Umpire
Get Star Certified:  You will find it is the quickest and easiest way to learn the nuts and bolts of umpiring.  Learn tips, tricks, and techniques to gain confidence and knowledge to make YOUR best call!
If Your kids play youth sports, click to learn why you need Star-Certified Umpires:

Umpire Apparel and Accessories to Look the Part
In the Star Store you will find quality umpire shirts, custom lineup card holders, and other items to help you effectively umpire your games.